Hey Kids, some cool websites just for you!
A source of fun, learning and a safe place to visit!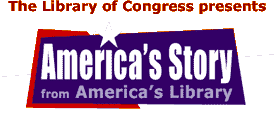 Meet amazing Americans, explore the states and even pick a date (like your birthday) and jump back in time.

A healthsite aimed towards kids instead of parents. Great resource for science research.

NASA's award-winning Space Place engages upper-elementary-aged children in space and Earth science through interactive games and hands-on activities.