We will be closed Saturday, June 3rd for Chingawassa Days and
Tuesday, July 4th for Independence Day.
KSN Summer Road Trip: 1st stop Marion
KSN will be stopping at Marion Monday, June 12th from 9:00 a.m. to 10:00 a.m. They will be setting up outside the Marion City Library.
In celebration of the TV station coming, we will have lawn games set up for kids to enjoy, a bouncy house will be here as well as several Marion businesses. Kari of Kari's Kitchen will have sample pastries; Tammy, representing The Historic Elgin Hotel, will be serving sample chocolates, and handing out popsicles and water; Rachel from CB Baked Goods will have free cookies; face painting will be offered by Megan from Bill and Essie's BBQ; St. Luke Hospital's Dinky Ducks will be here; the Tap Truck will be offering Root Beer; and the Library will be serving hot dogs and chips. 
Roy Patton will be providing live music in the library's Gazebo. 
Everyone is welcome to come out and have a chance to meet the KSN crew and possibly be on television!
Marion City Library Summer Reading Program
The Summer Reading Program theme this year is "Bee Kind"
June 12—July 14
Ages Pre-school – 8th Grade (completed)
Stop by the library to register.
      Read Books! Win Prizes!
Jeff Quinn Magic Show
Wednesday, June 14 @ 3 p.m. at the Marion Community Center
Jeff Quinn is an award-winning magician from Omaha, Nebraska. His show features magic tricks, plenty of audience participation and great family-friendly humor. As a bonus, some tricks have messages about friendship and kindness- which is our theme for the summer reading program!
Everyone is welcome to this free program sponsored by the Marion City Library
 
Adult Bingo Card:
Adult reading challenge begins June 12 through August 4 .
Adults (freshman in high school and older) will be given a Bingo Card with 16 reading categories on it. For each book row that you complete, you may enter your name into a drawing for a $25 gift card. You may complete as many cards as you want.
Children Bingo Card:
Kids reading bingo runs July 17–August 4.
For each row on the Bingo Card that you complete, you will receive a prize. This challenge starts after the Summer Reading Program ends. Preschool through eighth grade may participate.
June Storywalk
During the month of June, in downtown Marion businesses, the book "A Little Spot of Kindness" by Diane Alber will be featured.

A fun story about the power to choose kindness!

From saying please to sharing toys, your child will learn how to spread kindness in everyday situations at school and at home! Join a little SPOT on a journey as he SPOTS kindness and shows children a fun way to remember to be kind too!
 Start the story at Brooken/Robson's Law Office, continue to other businesses and end the story at CB Bakery. After you walk and read the story, stop by the library and get a spot to remind you to be kind!
"Bee Kind" Workshop
Tuesday, July 11 at 7:00 p.m. in the Santa Fe Room. 
Children will be stuffing a plush bee, wishing on and inserting a rainbow wish star into the bee, zipping it closed and taking it home.

Reservations are required by June 23rd.
Cost of the bee is $10.00.
Wednesday Movie Matinees
All movies will start at 2:00 p.m. Everyone is welcome but

children under 8 must be accompanied by an adult.

Children are encouraged to bring pillows to sit on. Movies are subject to change if not available.
July 5  **  PG **  97 min.
In this fun-filled family adventure, a hard-on-his-luck hound Hank (Michael Cera) finds himself in a town full of cats who need a hero to defend them from a ruthless villain's (Ricky Gervais) evil plot to wipe their village off the map. With help from a reluctant teacher (Samuel L. Jackson) to train him, our underdog must assume the role of town samurai and team up with the villagers to save the day. The only problem… cats hate dogs!
July 12  **  PG  ** 1 hr. 42 min.
Walt Disney Animation Studios' original action-packed comedy adventure, "Strange World," introduces us to three generations of the legendary Clade family as they attempt to band together and navigate an uncharted, treacherous land beneath their world. The voice cast includes Jake Gyllenhaal as Searcher Clade, a family man who finds himself out of his element on an unpredictable mission; Dennis Quaid as Searcher's larger-than-life explorer father, Jaeger; Jaboukie Young-White as Searcher's 16-year-old son, Ethan, who secretly stows away in search of the adventure he's always wanted; Gabrielle Union as Meridian Clade, an accomplished pilot and Searcher's partner in all things; and Lucy Liu as Callisto Mal, Avalonia's fearless leader who spearheads the exploration into the strange world. 
July 19  **  PG  **  1 hr. 47 min.
When the Primm family moves to New York City, their young son Josh struggles to adapt to his new school and new friends. All of that changes when he discovers Lyle – a singing crocodile who loves baths, caviar and great music-living in the attic of his new home. The two become fast friends, but when Lyle's existence is threatened by evil neighbor Mr. Grumps, the Primm's must band together with Lyle's charismatic owner, Hector P. Valenti, to show the world that family can come from the most unexpected places and there's nothing wrong with a big singing crocodile with an even bigger personality.
Monday 10 to 5
Tuesday 10 to 5
Wednesday 10 to 5
Thursday 10 to 5
Friday 10 to 5
Saturday 9 to 1
Sunday Closed
101 Library Street, Marion, Kansas 66861
(620) 382-2442
mlibrary@eaglecom.net     
 Janet Marler, Director
Please Join Us In These Programs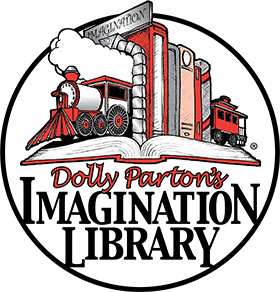 Help children love to read by giving them their own books to read.
For more information call 620-947-3184 (opt 5).
Talking Books is a program run by the state.
Any Kansan that is certified as print impaired can apply for the service.
Contact us to learn more.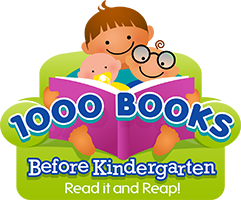 1000 Books Before Kindergarten
This is an ongoing literacy program to help kids to start reading and is available online.
Frequently Asked Questions
Marion City Library
5 Star Rating
We are very proud and grateful for the award! It is our third year to receive this award!!! We thank everyone for helping us reach this goal

by giving us your support, interest and cooperation in our endeavors to enrich our community.
The ratings are calculated on circulation, library visits, number of programs, attendance

and internet use based on library budget and population.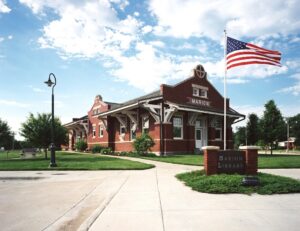 Marion City Library
101 Library Street
Marion, Kansas  66861
620-382-2442
Janet Marler, Director
Award/Prize Book Resources